Environmental Seed Offers return for 2019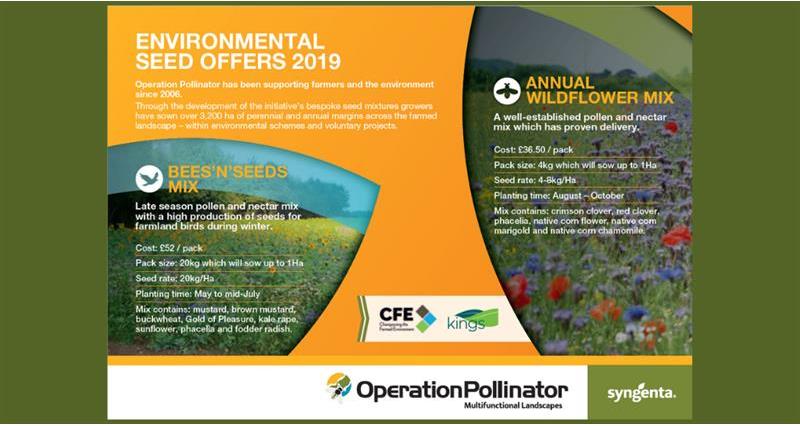 CFE is thrilled to announce that the popular Environmental Seed Offer vouchers from supporter Syngenta have returned for 2019.
Syngenta, working in partnership with the CFE, GWCT, ASDA and Kings, have a number of great offers for growers to purchase bespoke mixtures at a subsidised price to support farm wildlife.
Bees'n'Seeds Mix; a spring sown mix providing valuable late-season pollen and nectar before producing a wide range of seed for many farmland birds.
Annual Wildlflower Mix: an autumn sown, well balanced annual flower mix producing a season-long display of flowers providing pollen and nectar for pollinating insects, and...
The NEW Green Headland Mixes; green headland seed mixes suitable for planting on uncropped headlands to support wildlife, improve soil health and reduce potential run-off.
To order your packs of seeds, please call Kings on 01379 658 135 and quote the voucher code 'CFESYN'.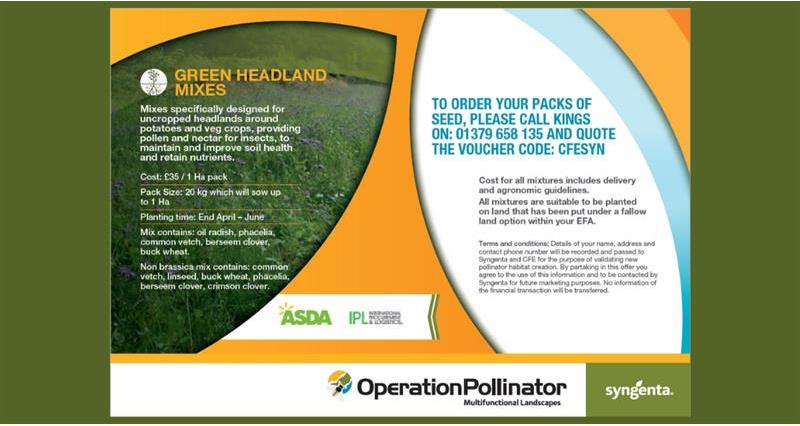 ---