Myerscough College Case Study
Size of farm: 700 acres, of which 500 acres is grassland and 200 acres is cereals
Enterprise: Dairy – 220 cow milking herd; Sheep – 1,000 lambing ewes; Beef – 30 suckler cattle; plus 400 head of youngstock (beef & dairy).
Farm type: lowland – mixed grassland and arable
Despite the fact that Myerscough College farm manager Roger Leach oversees the day‑to‑day management of a 700 acre mixed farm, which is split over three sites (at Lodge Farm, Lee Farm and Light Ash Farm), and provides a centre for learning for both the college's agricultural students and a variety of other groups of learners, he still finds the time to incorporate a number of voluntary measures to provide environmental benefits and habitats for wildlife and birds.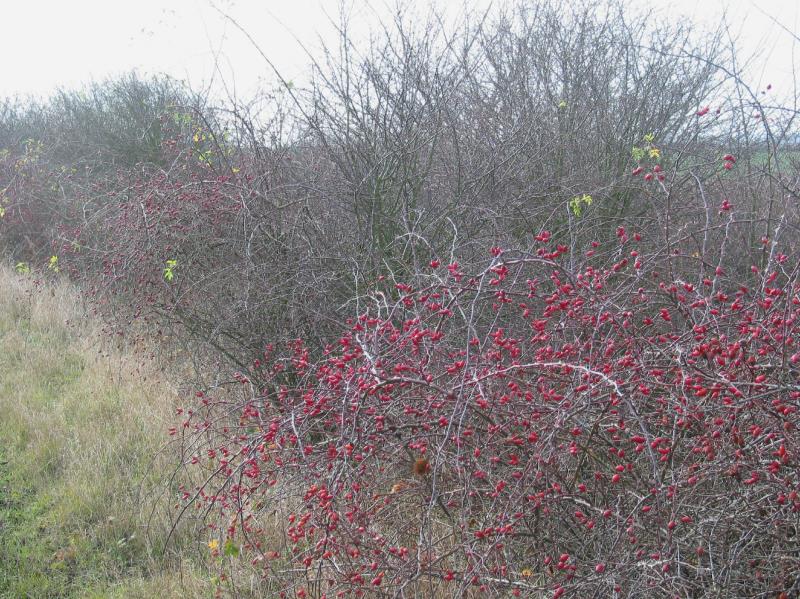 One of the key features of the Campaign for the Farmed Environment (CFE) is that it promotes managing the least productive areas of your farm in the correct way, and does not involve taking valuable agricultural land out of production. An excellent example of how this can easily be put into practice is demonstrated by the farm when grass is being mown for silage. "I ask the contractors not to bother mowing any bits of the field that are difficult to get to such as the corners or rough areas" comments Roger. These areas are then left for deer and other birds and insects and provide food and shelter.
Another voluntary measure promoted under CFE is extensive management of hedgerows to provide nesting sites and food for a variety of birds. Since taking over as farm manager six years ago, Roger has made the conscious decision to leave all the internal hedges uncut and allow them to grow and mature naturally. "Whilst this benefits the birds on the farm by giving them somewhere to nest, it also provides shelter for the grazing stock, and it doesn't cost anything."
The farm is home to two breeding pairs of prey birds as well as barn owls. This is due in part, Roger believes, to the large number of voles which have colonised a particular area of the farm that is left un‑mown. "The voles provide a source of food for these birds and the barn owls can often be seen around the farm hunting." Barn owl boxes have also been put in some buildings to provide homes for them.
At Light Ash Farm, where the cereal crops are grown, there is a large population of lapwings and oystercatchers are also a common sight. The network of hedges and dry ditches across the farm provide wildlife corridors which allow wildlife to easily move from one habitat to another to find the food and shelter they need.
The decision has been taken not to grow maize at the farm due to the heavy soils, and the majority of the whole‑crop in the dairy diet is provided by 200 acres of winter cereals. Winter‑sown crops provide soil cover over the winter to help reduce soil erosion and leaching, whereas if maize was grown then soils would likely be left bare over the winter.
Whilst the farm provides a valuable learning tool for the agriculture students, it also hosts numerous trials and research on behalf of other organisations and commercial companies. A previous research project involving the creation of two beetle banks proved a success in providing habitat for numerous insects and small mammals and is still in place today as Roger recognises the benefits that it provides.
The farm also hosts a 3 acre maize trial plot for Agrovista to test how well new varieties perform in North West England. Last year a small area was undersown with a nitrogen fixing cover crop as a trial which, if seen to be a success, could demonstrate to other local farmers the benefits of undersowing maize as a viable option to help improve soil structure and reduce erosion, and is another voluntary measure advocated by CFE.
CFE coordinator Michelle Fare commented "The College farms provide an excellent example of how voluntary management can be easily incorporated into everyday management of a livestock farm without it being difficult or costly. By looking at the habitats already present on the farm such as ditches and field corners, these areas can be avoided when mowing and working the land to allow wildlife and birds to thrive. This also helps to save time as you aren't wasting your time on trying to mow small areas that provide little agricultural return. This is what CFE is all about and most farms in Lancashire will be doing these things already without even trying or realising."