On Monday, CFE saw the final of six regional relaunches to celebrate the work of the 'Campaign for the Farmed Environment' during its 10-year history and look ahead to the next phase of the partnership as 'Championing the Farmed Environment'.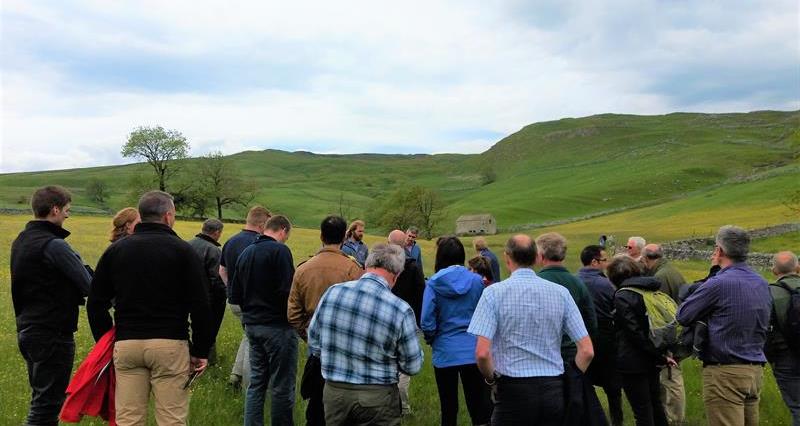 Kindly hosted by Neil Heseltine at Hill Top Farm, Malham (https://hilltopmalham.co.uk/) in the Yorkshire Dales National Park, the event began with a buffet lunch kindly provided by CFE supporter Syngenta. This was followed by presentations from Fraser Hugill (CFE North coordinator), Richard Bramley (member of the NFU environment forum and long-time CFE farmer in Yorkshire) and Adrian Shepherd (Head of Land Management at the Yorkshire Dales National Park Authority) and a farm walk to see the great examples of environmental management on Neil's traditional upland farm.
Presentations and discussion amongst the group of farmers and staff from agricultural and environmental organisations covered the challenges and opportunities of environmental management in an upland landscape, including the options for funding available through agri-environment schemes and the importance of partnership working to deliver environmental benefits both within and beyond the National Park.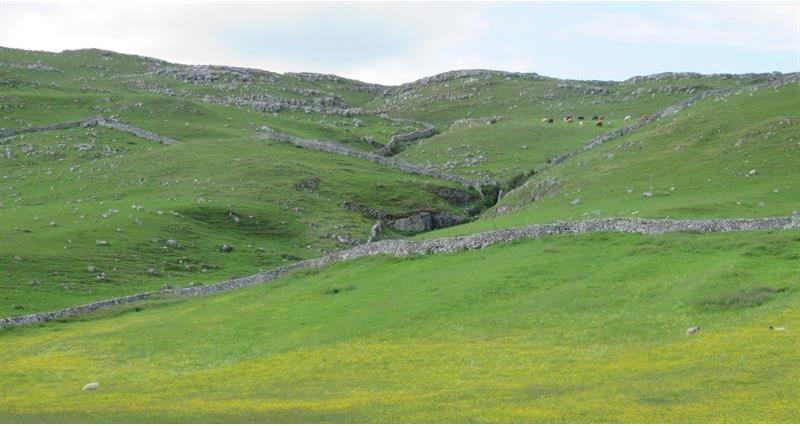 Neil also spoke about the importance of the surrounding environment to the holiday cottage element of his business and the wider business diversification benefits of landscape enhancement through environmental management in a tourist area.
As always, the role of CFE in promoting good environmental management through productive farming practices was central to the event and the enthusiasm of attendees as expressed on Twitter (@CFEonline) showcased the success of this message.
Keep an eye out for further CFE events in the North of England to be announced soon.