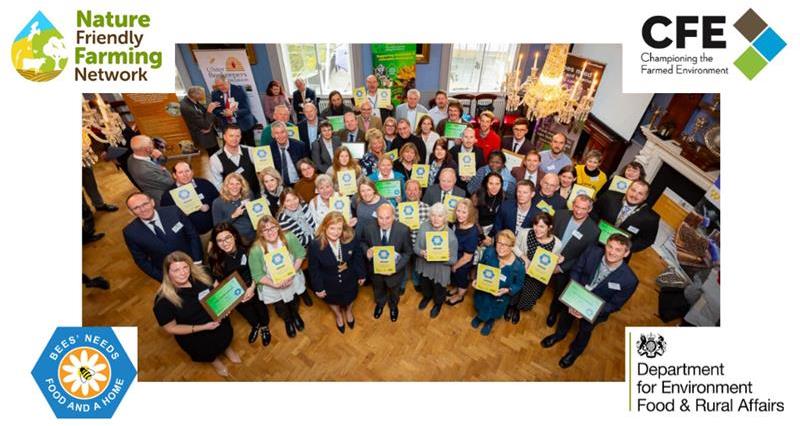 Farming Champion category returns for Bees' Needs Awards 2020
Following the success of the new farming category in the 2019 'Year of Green Action' Bees' Needs Awards, CFE are thrilled to be working with the Nature Friendly Farming Network and Defra as we continue to champion the good work of farmers in supporting healthy populations of pollinators in our farmed environment.
---
Launched during Bees' Needs Week (13-19 July) the Bees' Needs Awards recognise the efforts of individuals, groups and businesses who encourage and increase pollinator friendly habitats.
Laura Harpham, CFE Project Officer, said:
"While we know the summer of 2020 has been different from any other, we also know that great work to support pollinators continues on farms across England during this unusual time. The Bees' Needs Awards are an opportunity to recognise and celebrate the farmers and land managers who are leading the industry in pollinator-friendly practices."
Details of the 2019 Farming Category winners can be found in our previous 'Farming Champions' article.
2019 winner Martin Lines, of Papley Grove Farm and the Nature Friendly Farming Network, said:
"We were very pleased to be recognised for the work we do on our farm for bees and pollinators. It is a great opportunity to hear about and meet other farmers who are supporting bees and pollinators across the farming landscape. I really look forward to seeing many more farmers entering and being recognised for the work they are doing this year."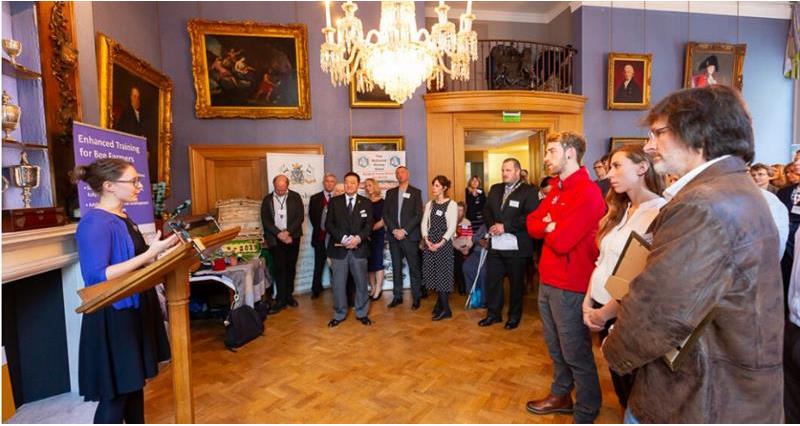 Laura Harpham, CFE Project Officer, addresses the Bees' Needs Awards reception in November 2019.
Photo credit - Roger Harris